| | |
| --- | --- |
| Posted on March 31, 2013 at 12:20 AM | |
Updated & Fixed Toolbar Radio Stations
We have updated and fixed 20 local radio stations in our built in Internet Radio application in the toolbar. You can be at home or office and still be able to listen to your favourite radio station. All you need to do is to download and install the MostlyMalta Comunity Toolbar absolutely FREE.
Download FREE Toolbar

http://mostlymalta.ourtoolbar.com/

Follow this link to see the full list of LIVE Local Radio Stations:
http://mostlymalta.webs.com/apps/blog/show/25208069-updated-fixed-toolbar-radio-stations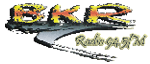 We Included all the local TV Station in the toolbar. So now you can listen or watch your favourite programme from your computer's browser any time you want. Without having to install different programmes to be able to view or listen to your favourite progrmamme.
For more information and feedback contact us